Any savvy bond market investor knows that junk bonds are volatile. And, discerning investors of other investment vehicles would say that such investors should know what they're getting into. But, just because the vehicle's riskier, it doesn't mean it's not worth fixing up.
Such is the same for junk bonds. Even as the bond market recovers throughout the remainder of November, investors are worrying about the state of the junk bond sector of the already large bond market. Why, you ask?
Well, it seems as if junk bonds are ebbing and flowing more often. Just as they rally, they start losing steam. The frequency of these movements have, naturally, lead to investor doubts.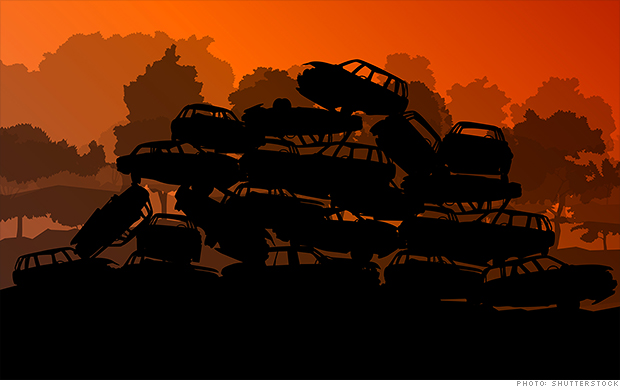 In fact, this past week revealed much of the same story. Junk bonds floundered amid investors pulling out of junk bonds for the first time in nearly a month. To as why investors made that move, it seems as if returns haven't been up to par lately.
Both mutual and exchange traded funds saw as much as $281 million flow out of the market over the last week, according to market observers. High yield debts in the United States returned -1.02 percent this month; according to Barclays Indices, that decreased the debt class' annual total return to 3.65 percent. So, you can see why investors grew wary.
When compared to other debt classes like high grade corporate debt, the picture becomes clearer. The debt returned -0.6 percent this November, a rather modest decrease in comparison to the aforementioned.
Junk bonds were actually doing okay before this market occurrence. Following the Federal Reserve's conclusion of their QE program, junk bonds saw a bit of a resurgence.
But, that isn't the case anymore. Lower interest rates than usual and insatiable investor speculation have made junk bonds a rather popular investment vehicle. At the same time, it's also made the junk bond market more volatile than before. That's pretty much the reason why investors are quick to act if they suspect unfavorable market conditions on the horizon.
Of course, it's the same with favorable market conditions, too. So, until next week, as they say….